Bangalore Chapter of FDPPI organized a Knowledge Sharing session on the theme "Cyber Forensics in the Privacy Era" at Deloitte office on 17th September 2019 between 5.00 pm and 7.30 pm.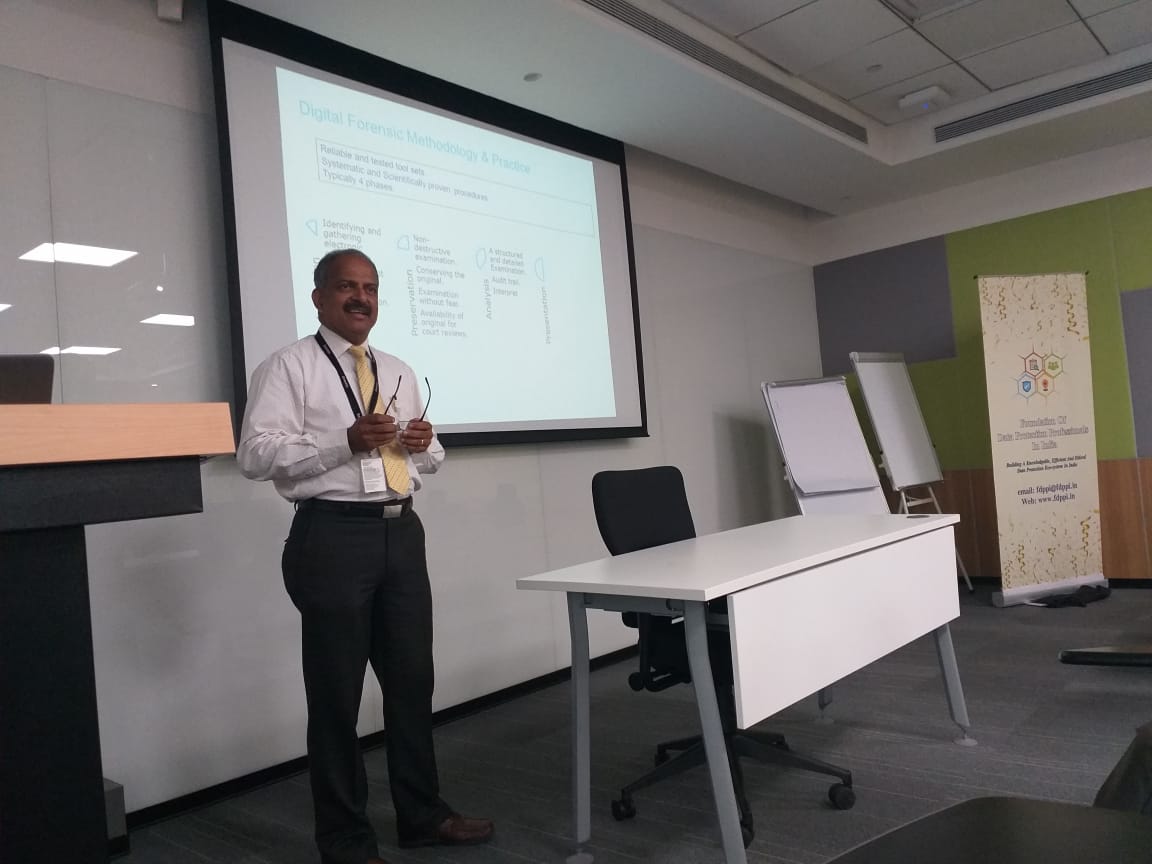 Mr Sebastin Edussery, Head Security, IFS, Deloitte, India addressed the gathering  and discussed interesting case studies on Cyber Forensics and the Privacy issues that a Forensic investigator needs to contend with.
This  was then followed by a session on "Evidentiary Challenges in Cyber Forensics" by Naavi, the Chairman of FDPPI.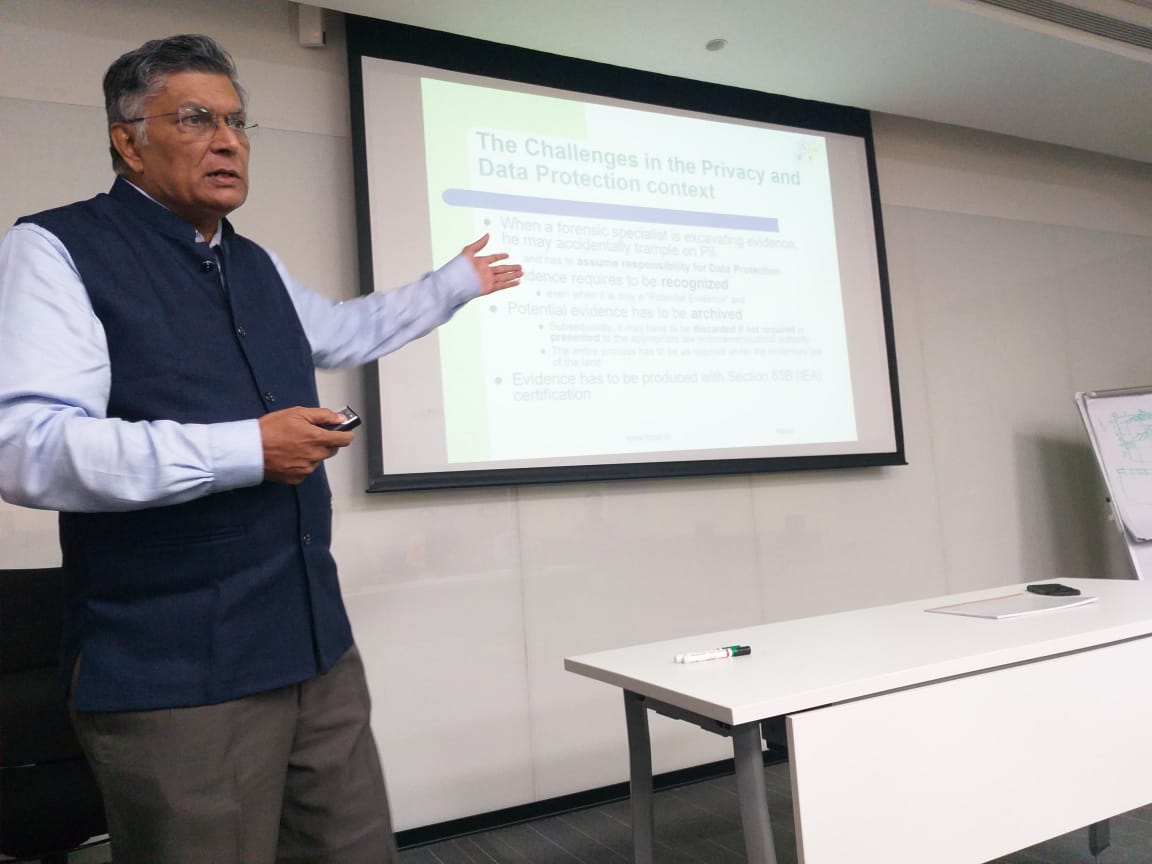 The sessions were well appreciated by the participants.
Naavi