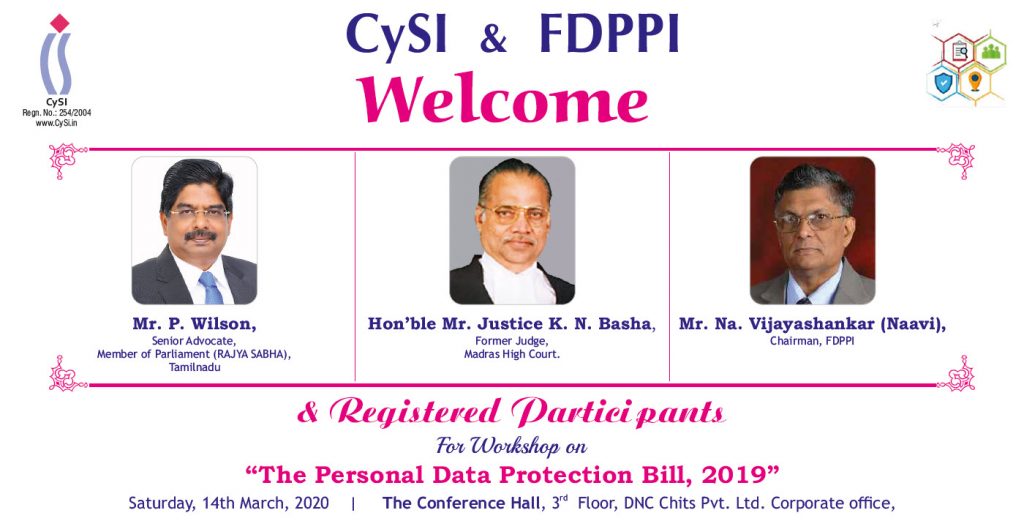 Cyber Society of India (CySi)  and Foundation of Data Protection Professionals in India (FDPPI) have organzied a half day workshop on Personal Data Protection Act (Proposed law in India presently with the Parliamentary committee), on 14th March 2020.
The program is meant to provide basic information on the proposed law, how it impacts the industry.
Honourable Justice K.N.Basha, former judge of the Madras High Court and Mr P.Wilson, Honourable Member of Parliament (RS) are expected to grace the occassion.
FDPPI is also distributing the Certificates to the successful candidates from Chennai who passed out of the recent "Certified Data Protection Professional" course conducted by FDPPI, marking the beginning of a new era of trained Data Protection Professionals in India
Naavi