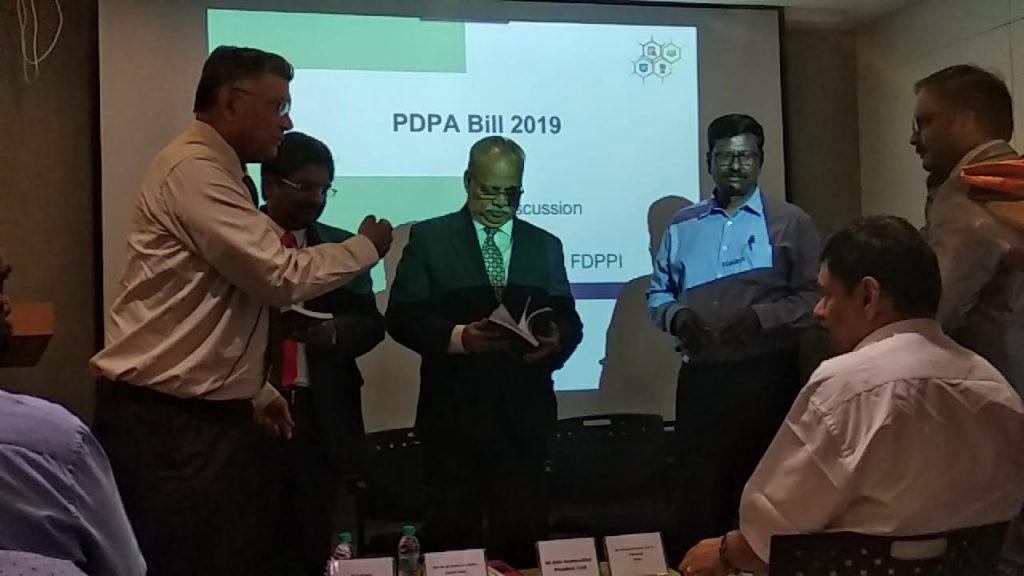 FDPPI and Cysi successfully conducted a workshop in Chennai to discuss the forthcoming Personal Data Protection Bill 2019. 
Honourable Justice K.N. Basha, retired judge of the Madras High Court and sitting MP, honourable P.Wilson graced the occasion.
Naavi made a presentation on the salient features of the Bill, and the need for the Bill to be passed into an Act. He also discussed on some of the controversies surrounding the Bill.
A detailed question and answer session followed in which the participants sought and obtained various clarifications.
Mr Wilson who is also an advocate himself spoke and highlighted  the need to create awareness among the stake holders even before the Bill is passed so that any modifications can be accommodated.
Justice K.N. Basha congratulated CySi and FDPPI for taking up the initiative and suggested that the points arising out of the discussion may be shared with the Government.
During the occasion, the Certificates of Mr Durai Kannaiyan and Nikhil Ranjan Nayak, members of FDPPI who were recently conferred the recognition as "Certified Data Protection Professionals" by FDPPI after a course and evaluation examination were handed over by Justice K.N. Basha and Mr P. Wilson.
Naavi