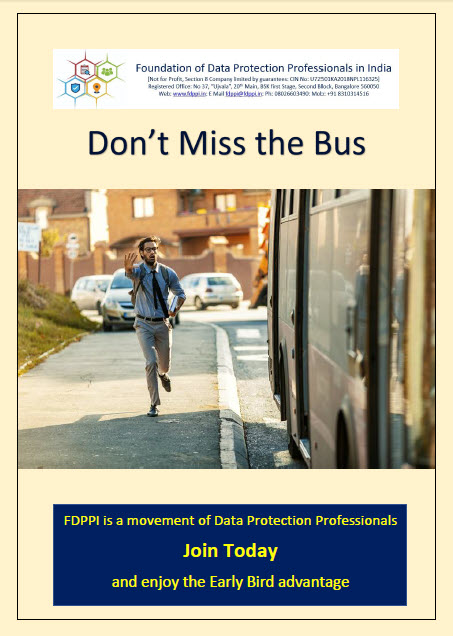 FDPPI has been conceived as an organization of the people, viz., the Data Protection Professionals. Hence its services such as providing "Certifications", "Conducting Frequent Knowledge enhancement Webinars in the Jnaana Vardhini Series" etc are services oriented toward creating empowered Data Protection Professionals.
At the same time an organization is considered as an aggregation of people. FDPPI itself is an aggregation if its members and renders all its services through its supporting members. It has been recognized that organizations also need to be supported in our journey towards making India  a globally recognized Personal Data Protection leader.
We have therefore started a focussed approach towards Corporates members. FDPPI enrolls Corporate members at a one time fee of Rs 18000/- which enables designation of three subordinate individual members. Hopefully, the DPO, CISO and the CCO would be the first three persons in an organization who need to be equipped. Bigger organizations who want more of their executives to be equipped with the necessary empowerment of knowledge and skills may expand their subordinate membership by paying additional amount of Rs 6000 per person. The Company would be allowed to revise its subordinate member list once every year in case there are changes in the allocation of responsibilities of executives.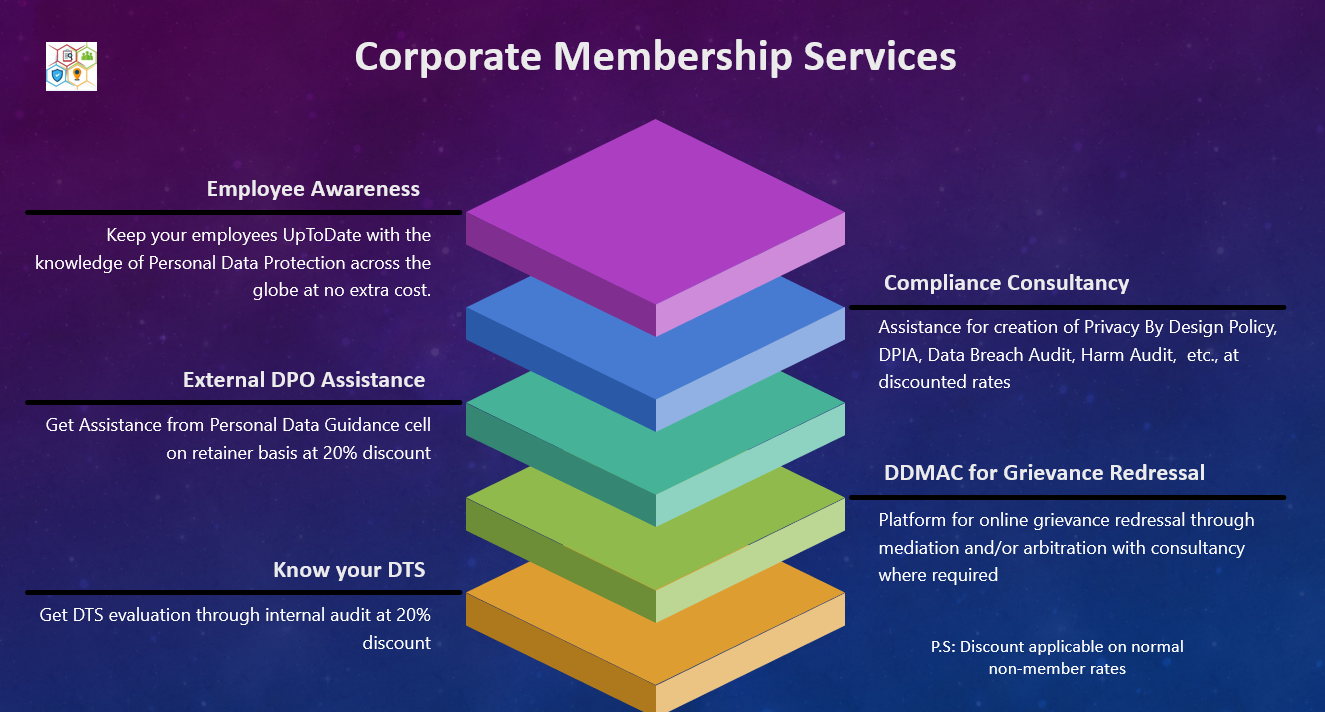 The Corporate services that FDPPI renders include
a) Conducting Privacy awareness training programs for the employees
b) Providing External DPO consultancy
c) Assessment of Data Trust Score as an internal evaluation or Certification through accredited auditors.
d) Providing consultancy for achieving compliance
e) Providing Data Disputes Mediation and Arbitration Center (DDMAC) as a platform for use by the Corproates.
These services are delivered by the supporting members of FDPPI whose profiles are available on the website.
These services are available for Companies even if they are not members of FDPPI. However, Corporate members will get all these services at a discounted rate.
Watch out for more information on these services through the FDPPI website.
(You can download a corporate services brochure here)
Naavi