FDPPI (Foundation of Data Protection Professionals in India) is a Section 8 company limited by guarantee registered under the Indian Companies Act 2013.
As a Section 8 company, it is a "Not for Profit" organization meaning that it cannot distribute profits if any with the members.

As a Company limited by guarantee, there are no share holders in the Company. Members who have signed the guarantee obligation stating that they guarantee a payment of upto Rs 10,000/- in the event of closure of the organization when assets are less than liabilities. This is a contingent event which arises if the organization goes into liquidation where there are accumulated liabilities in excess of liabilities. In case of liquidation in other circumstances, residual assets need to be merged with another organization with similar objectives.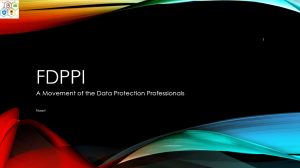 ( Download a Presentation on FDPPI)
FDPPI is a Private Limited Company with two Directors, namely Vijayashankar Nagaraja Rao (Naavi) and Nagendra Javagal. They are signatories to the memorandum.
As per the current articles in force, membership is limited to the "Donees" who donate a minimum amount of Rs 6000/- which is considered as "Foundation Membership". This is similar to the "Life Membership" in other organizations like societies. There are other kinds of membership available for those who donate more. At present membership is being approved only in the "Supporting Member Category" and "Basic Member Category". Basic Members would not sign any guarantee obligations and will not have voting rights.
Donees who apply to be members will have to be approved by the Board. Board reserves the right to reject any application.
FDPPI offers certain services exclusively to members and certain other services open to the public.
In the field of Personal Data Protection, FDPPI is the first organization of this type in India dedicated to the empowerment of the industry and promoted by the professionals as individuals.
Founders and Directors
Vijayashankar Nagaraja Rao, more popularly known as Naavi, the founder of Naavi.org and associate activities and Mr Nagendra Javagal an experienced GRC professional are the  subscribers to the Memorandum in the formation of this Company. They constitute the current Board of Directors.
Brief Profile of Directors: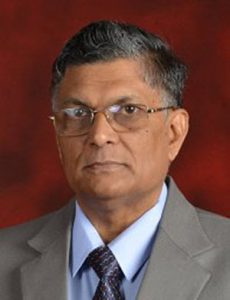 Vijayashankar Nagaraja Rao more popularly known as Naavi is a pioneer in the field of Cyber Law and Techno Legal Information Security. He is the founder of the well known Cyber Law portal www.naavi.org and the associated websites representing different initiatives in education and services related to Cyber Law and Information Security.
Naavi is also a visiting faculty in a number of premier educational institutions in India and author of several books
Naavi is also a leading HIPAA Consultant in India and also provides  GDPR trainings and implementation  consultancy.
Naavi is also the Director of Ujvala Consultants Pvt Ltd which manages several digital assets including Cyber Evidence Archival Center, ODR Global,  Cyber Law College, (Virtual education center), Privacy Knowledge Center etc.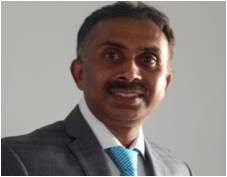 Nagendra Javagal  is a GRC Professional with  over 15 years of experience in Telecom, Healthcare and Financial Services industry and involved in IT Governance Risk and Compliance Management, Data Privacy and Protection, Audit and Certification etc.
Nagendra is a Bachelor of Computer Science graduate from Karnataka, and an MBA in Information Technology. He is also a Certified Information Systems Risk and Compliance Professional (CISRCP), Certified Scrum Master, ISO 27001 Lead Auditor, ISO 3100 Risk Manager, Certified EU GDPR Privacy Professional, Member of Healthcare compliance association, USA, Member of ISACA, Member of International Association of Risk and Compliance Professionals, USA.
He has worked as a consultant in several organizations  and associated with organisations such as ISACA.
National Governance Committee
An election process is in progress to constitute the National Governance Committee.
The Certification of Incorporation is available here
IACC Membership
FDPPI has taken up membership of IACC for the year 2021-22