The registered office of the Company will be at No 37, Ujvala, 20th main, BSK First Stage, Bangalore 560050. Phone: +918310314516
E mail contact is :
Head office: fdppi @ fdppi. in
      Coordinator: bengaluru@fdppi. in
Chairman: naavi@fdppi. in
Mails can also be sent to Naavi directly over naavi9@gmail.com
Data Protection Officer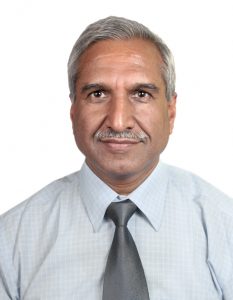 Dr Rakesh Goyal is an MBA from IIM Bangalore and a Gold medalist and founder of Sysman.in which is a CERT-IN accredited information security audit company.
He is also the Director General  of the Center for Research and Prevention of Computer Crimes (CRPCC).
Dr Rakesh Goyal is also a Certified Data Protection Professional (CDPP)-Module I.
Dr Rakesh Goyal is available for contact through fdppi@  fdppi.in
---
For more information, Submit the following information: