FDPPI (Foundation of Data Protection Professionals in India) is a Section 8 company limited by guarantee registered under the Indian Companies Act 2013.
As a Section 8 company, it is a "Not for Profit" organization meaning that it cannot distribute profits if any with the members.
As a Company limited by guarantee, there are no share holders in the Company. Members who have signed the guarantee obligation stating that they guarantee a payment of upto Rs 10,000/- in the event of closure of the organization when assets are less than liabilities. This is a contingent event which arises if the organization goes into liquidation where there are accumulated liabilities in excess of liabilities. In case of liquidation in other circumstances, residual assets need to be merged with another organization with similar objectives.
FDPPI is a Private Limited Company with three Directors, namely Vijayashankar Nagaraja Rao (Naavi), Nagendra Javagal and Ramesh Venkataraman.
In the field of Personal Data Protection, FDPPI is the first organization of this type in India dedicated to the empowerment of the industry and promoted by the professionals as individuals.
FDPPI is registered as a GST entity with a GSTN of 29AAADCF4963H1ZC and TAN of BLRF04845B
Receipts to FDPPI are in the form of membership contributions, fees for different kinds of trainings and Certifications, royalty type payments from members to whom FDPPI brand name is made available for providing commercial services etc.
Founders and Directors
Vijayashankar Nagaraja Rao, more popularly known as Naavi, the founder of Naavi.org and associate activities and Mr Nagendra Javagal an experienced GRC professional are the subscribers to the Memorandum in the formation of this Company. Mr Ramesh Venkataraman, an experienced Quality and Information audit professional is the third Director of FDPPI. They constitute the current Board of Directors. Naavi is the Executive Chairman of FDPPI.
Brief Profile of Directors: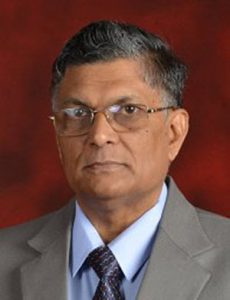 Vijayashankar Nagaraja Rao more popularly known as Naavi is a pioneer in the field of Cyber Law and Techno Legal Information Security. He is the founder of the well known Cyber Law portal www.naavi.org and the associated websites representing different initiatives in education and services related to Cyber Law and Information Security.
Naavi is also a visiting faculty in a number of premier educational institutions in India and author of several books
Naavi is also a leading HIPAA Consultant in India and also provides GDPR trainings and implementation consultancy.
Naavi is also the Director of Ujvala Consultants Pvt Ltd which manages several digital assets including Cyber Evidence Archival Center, ODR Global, Cyber Law College, (Virtual education center), Privacy Knowledge Center etc.
Naavi is the architect of the Personal Data Protection Compliance Standard of India (PDPCSI), Data Value Standard of India (DVSI), Cyber Evidence Archival Center (CEAC), DDMAP (Data Disputes Mediation and Arbitration Platform), and many other innovative thoughts and has been honoured for his Life Time Achievement in the domain of Cyber Laws in India. He is also a qualified from the Indian Institute of Corporate Affairs as "Certified Independent Director"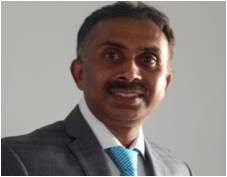 Nagendra Javagal is a GRC Professional with over 15 years of experience in Telecom, Healthcare and Financial Services industry and involved in IT Governance Risk and Compliance Management, Data Privacy and Protection, Audit and Certification etc.
Nagendra is a Bachelor of Computer Science graduate from Karnataka, and an MBA in Information Technology. He is also a Certified Information Systems Risk and Compliance Professional (CISRCP), Certified Scrum Master, ISO 27001 Lead Auditor, ISO 3100 Risk Manager, Certified EU GDPR Privacy Professional, Member of Healthcare compliance association, USA, Member of ISACA, Member of International Association of Risk and Compliance Professionals, USA.
He has worked as a consultant in several organizations and associated with organisations such as ISACA.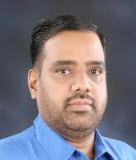 Ramesh Venkataraman is a quality and Information Security audit professional with over two decades of experience in the industry. Presently he is the Portfolio Manager-QMS and ISMS at Carl Zeiss India (Bangalore) Pvt Ltd.
In his illustrious career, he has held positions as Academics Head of Aptech Middle East, Software Process Improvement Head in Siemens Technology India, General Manager Cognizant Technology Solutions, etc. He also has experience as an entrepreneur having managed his own consultancy organization engaged in ISMS audit services.
Governance Committee
A Governance Committee of nominated self motivated "Presidents of Chapters" constitute the Governance body referred to as the "Group of Presidents". The three directors are part of this group. The Advisor operations is the Secretary of the group.
The Certificate of Incorporation is available here