FDPPI is adopting a non conventional management structure that flows through
a) The Board of Directors who will be responsible for the back end management and will be supported by a  secretariat. 
b) National Governance Council (NGC) consisting of an elected members and a National Advisory Council (NAC) consists of nominated members. The NGC and NAC will be responsible for activities under the superintendence of the Board.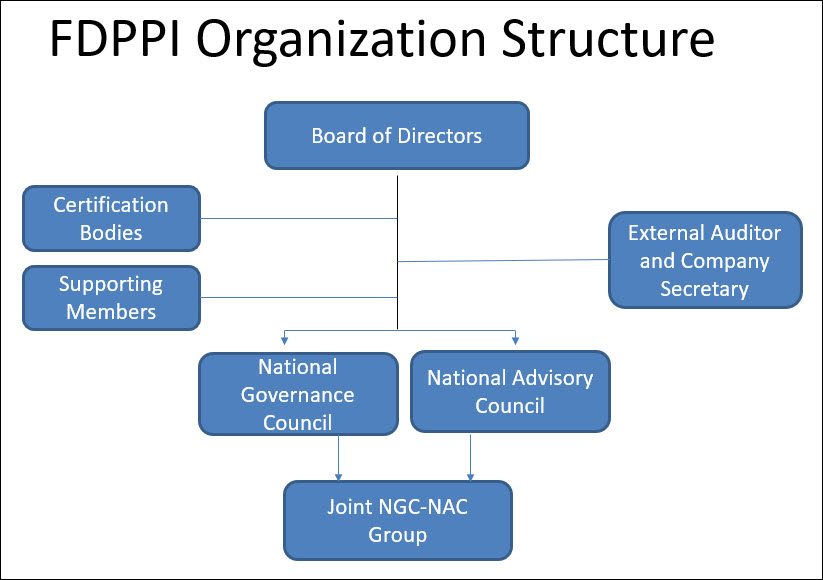 The NGC elections for 2021 were held on 19th September 2021 and eight members were elected. Subsequently the elected members have designated a President and Vice President amongst themselves. the following members were elected by the members with voting rights.
The NGC presently consists of the following persons.
Currently, the NAC consists of
The three directors, Mr Na.Vijayashankar,  Mr Nagendra Javagal and Ramesh Venkataraman will be  members of the NGC as well as NAC by virtue of their directorship.
The NGC  and NAC will together to manage the activities of FDPPI. FDPPI has set up an internal Governance mechanism where activity proposals are vetted by both the Core Group and Advisory Group. The decision of the Board of Directors are always considered as final.
---