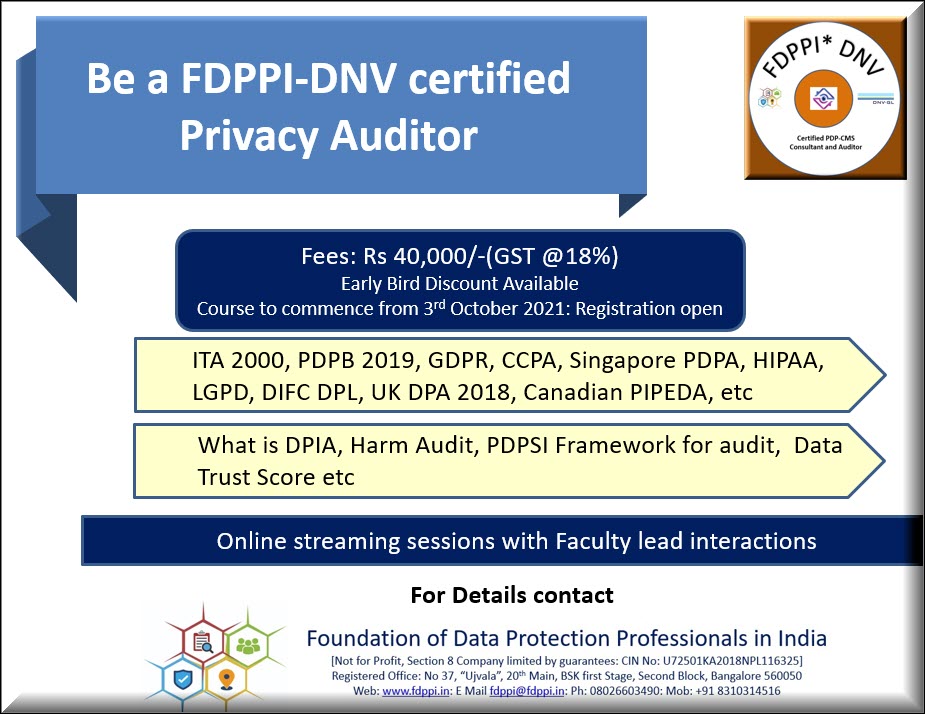 The first of this consolidated course which combined Module I, Module G and Module A was conducted from July 16th 2021.
Now another batch of this course will commence from October 3, 2019. This program will be a hybrid program which will include 36 hours of the online sessions through streamed videos which can be studied at the convenience of the participant along with the readong material.
Every week there will be an online interaction with the faculty to discuss and clarify doubts if any.
This hybrid "Streaming cum Interactive delivery" of the course will enable participants to take the course without compromising on the work related responsibilities.
The price of this program would be Rs 40,000/- plus GST at 18%, (Total Rs 47,200/-) which is inclusive of the Basic membership of FDPPI. 
An early bird discount of Rs 3000/- would be available till September 18, 2021. (Total reduced fee would be Rs 37,000/-+GST Rs 6,660/- amounting to Rs 43,660/-)
All participants of the webinar on PDPSI to be held on September 19, 2021 would be provided a discount of Rs 2000/-, till October 2nd 2021.
The program will cover Indian data protection laws, global data protection laws and the data audit skills required by a DPO working in India.
For further clarifications, kindly contact Naavi over e-mail.
Persons interested in enrolling for the program may kindly complete the form below and make the necessary payment.
The fee includes complimentary membership of FDPPI. The default membership would be the basic membership.
---
Application for Enrollment for Certification Program
P.S: Training is offered by 
Cyber Law College (Ujvala Consultants Pvt Ltd) as Training Partner
For more details, contact FDPPI over email…. fdppi@ fdppi.in