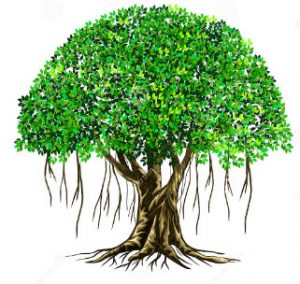 FDPPI is dedicated as a Not for profit organization to render various activities related to Data Protection.
However, FDPPI is an organization which has adopted the banyan model of development where we will encourage multiple branches to grow and establish routes of their own so that the banyan tree is supported by many. Presently the stem is represented by the patron members who have dedicated themselves to the development of FDPPI. In due course other supporting members are expected to start developing themselves into supporting the tree by becoming its aerial routes that grow into the ground.
The Banyan tree is expected to be eternal and even after the trunk is lost, the tree will survive. FDPPI is one such organization which has to grow indefinitely.
In tune with this policy, FDPPI is in the process of re-launching its Consultancy operations under a special Data Protection Compliance Consultancy window. This window will be headed by a professional as a "Profit Center Manager". Under the plan, the surplus generated by the division will be shared with the Profit Center manager as a variable revenue.
Naavi